If you love wine as much as I do, particularly red wine, you don't really need a solid reason why you should enjoy a glass of your favorite wine after a long day at work or simply to relax.
And with the cold season and the Holidays approaching I can't think of a better way to warm up and relax than to cozy up by the fire and unwind with a great book and a glass of your favorite red wine.
And because life is great and we should take advantage of all good things, you should know that drinking red wine in moderation has some great benefits that can't be overlooked especially by wine lovers. I bet these benefits will make you enjoy your glass of red even more than before.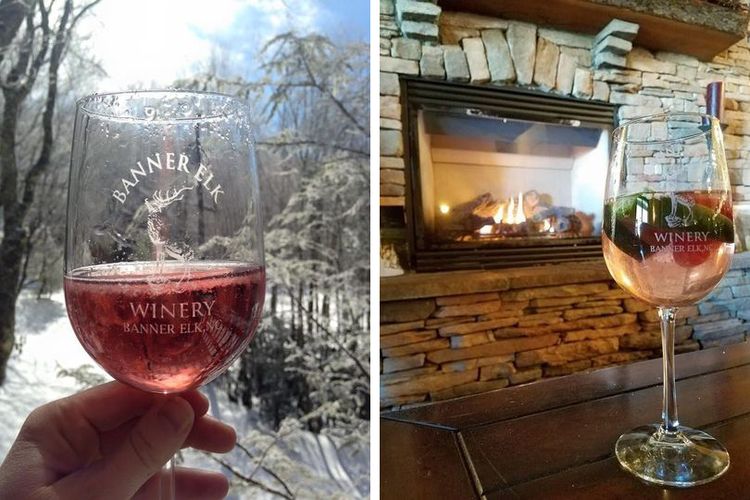 Banner Elk Winery Red Wine
Here's why you should pour yourself a glass of red wine during this beautiful winter season and enjoy it (in moderation):
Boosts your immune system
Catching a cold is almost an inevitable downside of the winter season. But know this: red wine is packed with antioxidants, which boost your immune system. According to a study that was published by the American Journal of Epidemiology, people who drink red wine are nearly 45% less likely to catch a cold.
Lowers the risk of heart disease
Red wine is a heart-healthy drink. It is known for lowering the risk of heart disease and even strokes. So, choose a drink that is good for your heart and warms up your soul after a long day in the cold.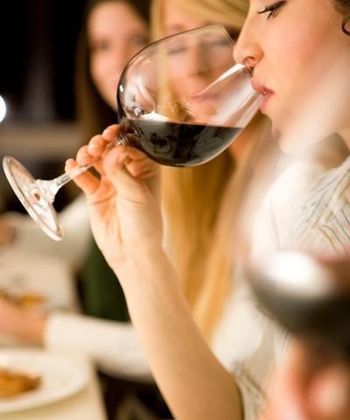 Wine tasting at Banner Elk Winery
Strengthens bones
According to studies, women, who choose to drink red wine occasionally, have higher bone density than those who never drink alcohol at all. It is suggested that alcohol increases the levels of estrogen in the body, which slows down the breakdown of old bone.
The perfect treat
A glass of red wine may just turn out to be the perfect reward after the long winter days. Whether you've walked the freezing streets of the city all day, or you're frozen after shoveling your driveway, have a bottle of your favorite red wine waiting for you in your warm, cozy home.
It is good for your skin
Drinking red wine can benefit your skin due to the anti-oxidants found in it. In moderation, red wine can benefit your skin by reducing the appearance of wrinkles and fine lines and even slow down the effect of ageing on the skin.
Helps you relax
Take the time to really relax this season and allow your favorite red wine wipe away the tension. Simply let your mind, body, and soul relax and appreciate a glass of red wine, or two... ☺
Reduces the risk of depression
Studies show that drinking wine can help to reduce the risk of depression. Due to the fact that winter months and depression frequently go hand in hand, you could try fighting off those seasonal blues with some occasional red wine. Not only will you enjoy drinking some delicious red wine, you may also feel better when drank in moderation.
Reduces the risk of cancer
Studies have shown that people who drink red wine on regular basis have a reduced risk of developing certain forms of cancer. According to a study of 2,000 people, individuals who drank moderate amounts of red wine were 45% less likely to develop colon cancer. I like those odds!
Increases your lifespan
Make sure to slow down and enjoy every day to the fullest - savor a fine bottle of wine with a few of your best friends, and make a wine-based meal for your family members. Simply catch up with your family and friends and relax with some of your favorite red wine. This will help increasing your lifespan and give you a better quality of life.
If you haven't discovered which wine is your favorite, but would love to learn more about wines as well as experience a wine tasting, visit Banner Elk Winery & Villa for an unforgettable experience.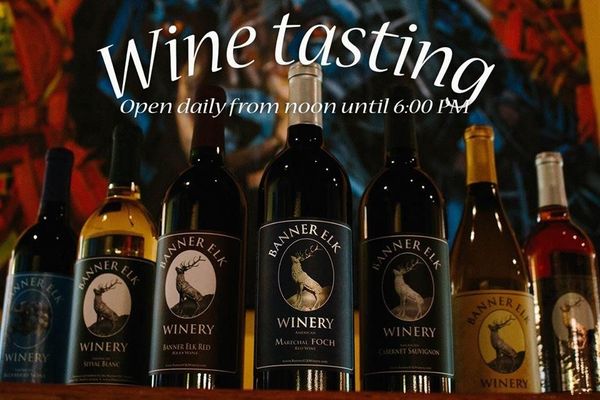 Banner Elk Winery award winning wines
Banner Elk Winery is the most acclaimed commercial winery in North Carolina's High Country. Whether you are interested in a wine tasting, learning more about the art and science of winemaking, or just relaxing with a glass of wine, we welcome you to Banner Elk Winery & Villa.