There's no doubt that all seasons at Banner Elk Winery & Villa are beautiful and unique, with breathtaking views and relaxing settings. But there's something about Fall that gets my attention in this place. Maybe it's the colorful leaves, the smell of fresh grapes and wine, the refreshing mountain air in the mornings and the warm sun rays shining so uniquely on the Banner Elk vineyard... I don't know, but it's all very captivating in this place.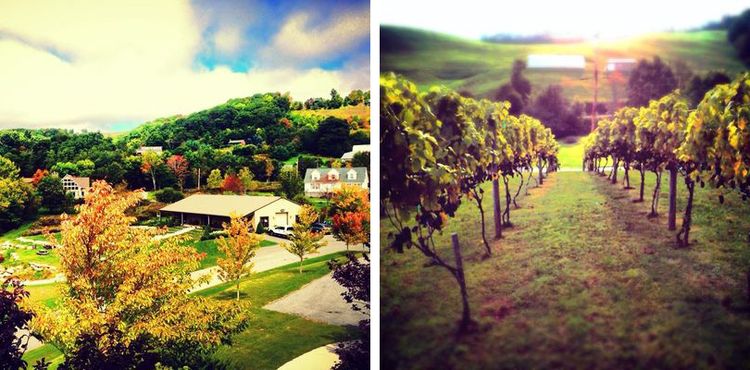 Every time you visit Banner Elk Winery & Villa you'll find that there's something magical about this place, a little piece of heaven on Earth.
Here's a breathtaking view from their upper vineyard, and a "secret" waterfall right around the corner from the Banner Elk Winery & Villa: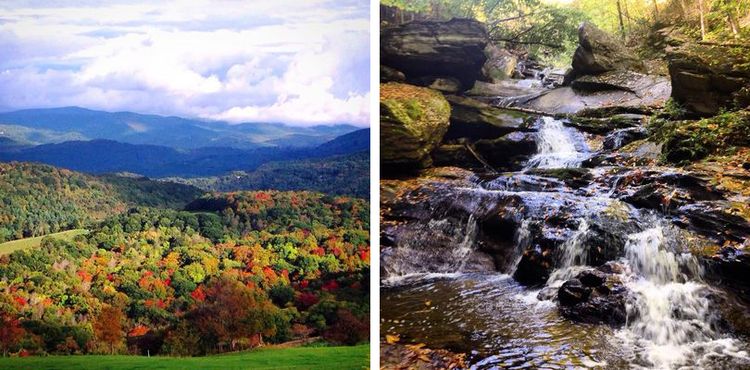 You can journey up the mountain to the upper vineyard for an awe inspiring view of the expansive Blue Ridge Mountains. Look at those mountains!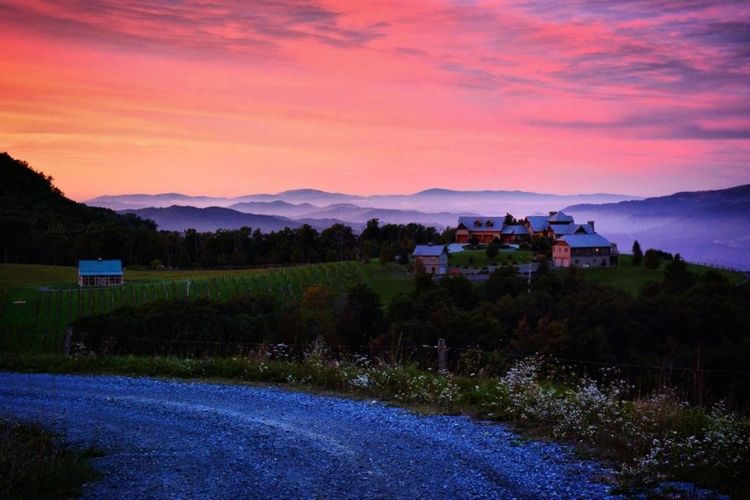 If you are looking to simply relax at the Banner Elk Winery & Villa, oh how you can relax there while sipping your favorite wine and enjoying the beautiful views.
There's nothing like relaxing with friends or someone special as you enjoy a cup of coffee, hot tea or a bottle of wine in a cozy relaxing setting, such as these ones:


You can even have a family picnic with wine, cheese, fruit and fire.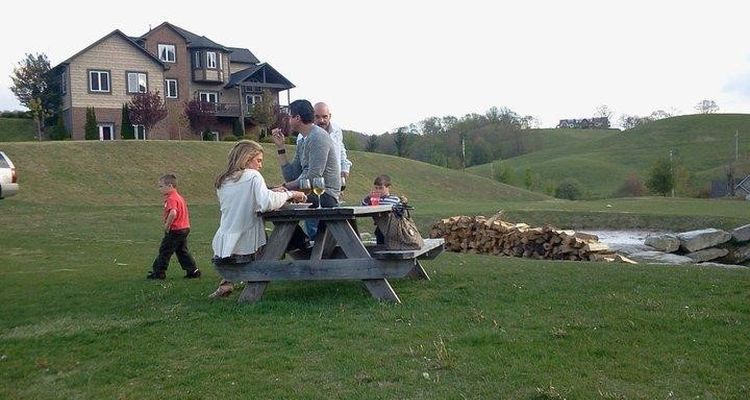 One of my personal favorites at the Banner Elk Winery & Villa is the live music and bonfire every Saturday and Sunday (weather permitting). It is soo relaxing, and each member of the family enjoys it. It is definitely a must try when visiting the High Country.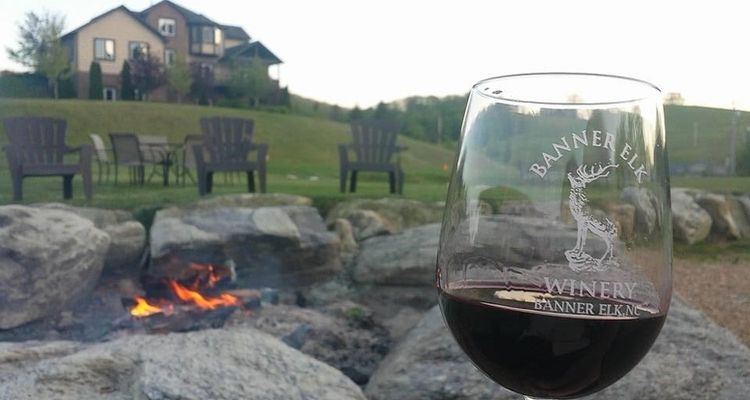 Another absolutely great thing about Banner Elk Winery & Villa is the fact they processes their own as well as other locally grown grapes into prize winning wines. They also continue to lead the region's commercial wine industry by providing guidance and encouragement to other local farms who are following their lead in planting vineyards with new French-American and American varieties of grapes.
Banner Elk Winery is the most acclaimed commercial winery in North Carolina's High Country.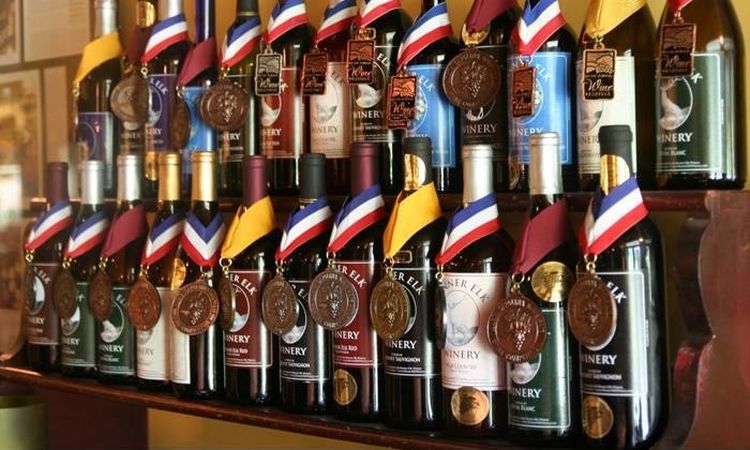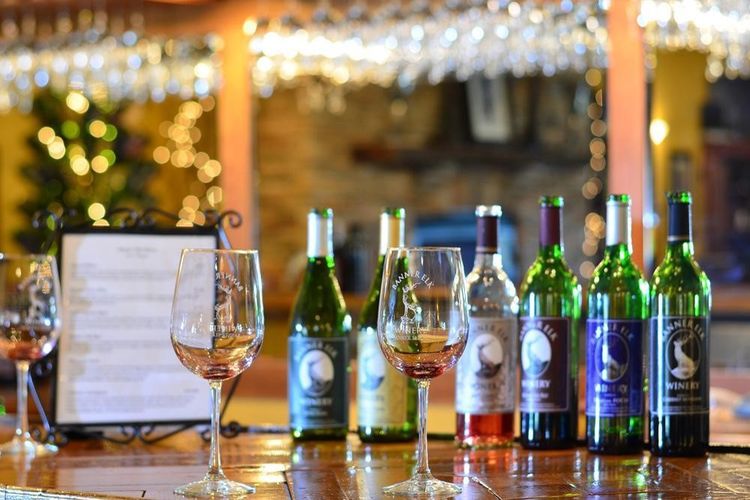 The Banner Elk Winery boasts a laid back atmosphere and fun for the whole family and friends – which is really great.
Now you know what to expect when visiting Banner Elk Winery & Villa - the jewel of the High Country. The Villa is a private retreat, with luxury accommodations, beautiful scenery, and warm hospitality in an idyllic setting.

The Tuscan inspired Villa features seven luxuriously appointed suites, two with fireplaces. Each suite features a king or queen sized bed adorned in luxurious linens and abundant pillows, private jacuzzi tubs and breathtaking mountain views from every window.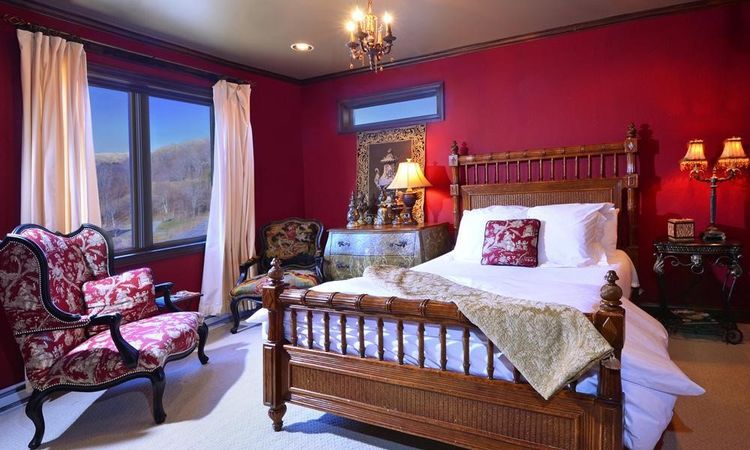 Banner Elk Winery & Villa offers the ultimate wine country experience: views, location, setting and privacy. You can enjoy the serene pleasures of tranquility and beauty, while still being minutes away from downtown Banner Elk.
It's a beautiful Fall at the Banner Elk Winery & Villa! Stop by for some wine, music and fun!