Winter weddings are becoming more and more popular. While each season has its own wedding day advantages, when it comes to winter weddings there are lots of distinct advantages such as: practical considerations that have to do with cost and availability as well as the fanciful fun of a winter wonderland wedding.
Although most couples prefer to get married in the warmer weather, picking a winter date for your wedding will ensure several benefits and will highlight some gorgeous details.
So, if you are engaged to be married, have a look at the great benefits of a winter wedding before you decide your wedding date: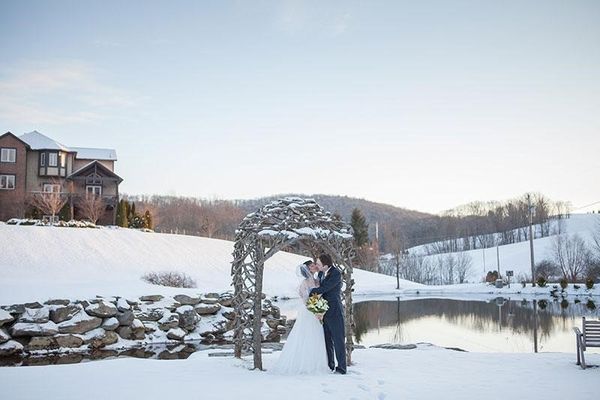 Wedding at Banner Elk Winery & Villa
You can have the venue of your dreams
There's no need to wait a year or two for your dream venue to be available, especially if you want to get married sooner than that. Choosing to have your wedding in winter provides more flexibility to choose your ideal wedding venue without waiting way too long. Besides, if you are a winter fan, this could be your dream wedding.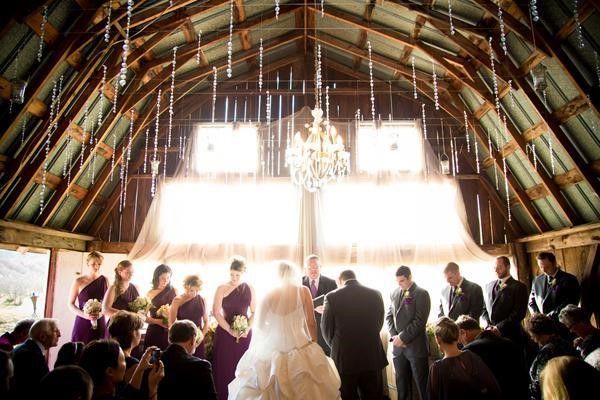 Wedding at Banner Elk Winery & Villa
You can get better rates on most things
Many wedding venues and vendors are likely to give you a certain discount in winter because it generally tends to be a traditionally slow season. So, it's the perfect time to 'shop' around and find everything you need and desire for your big day at prices that are more reasonable.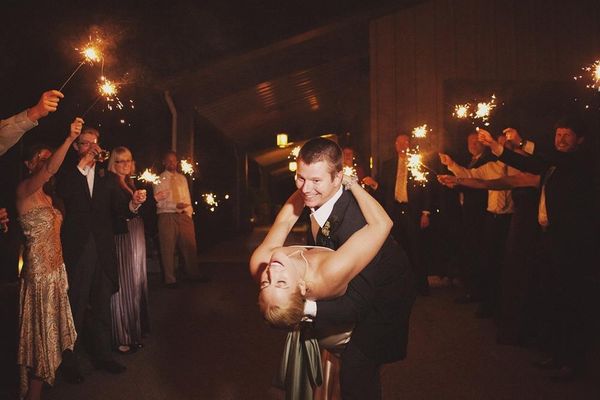 Wedding at Banner Elk Winery & Villa
Everything looks better and lasts longer
You won't have to worry about your cake melting or your flowers wilting in cooler weather. In fact, everything will stay crisper and fresher for longer - including you and the groom. ☺ There's nothing worse than sweating extensively in a suit or dress while trying to display a perfect appearance and keep it together.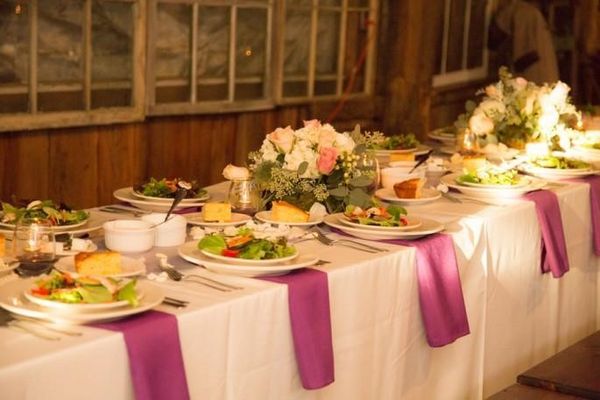 Wedding at Banner Elk Winery & Villa
You'll avoid makeup meltdowns
The high humidity in the summer months can often cause makeup to melt away giving it an unsightly appearance regardless of the many touch ups during the entire day. However, a cooler winter day will leave your face looking fresh and flawless for much longer.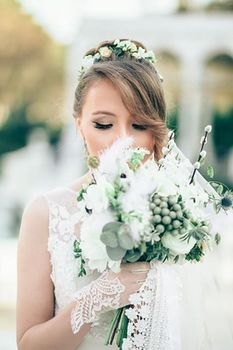 You can choose the dates
Unlike summer when everyone is rushing to get married, winter opens up a whole lot more choices when it comes to deciding on the date for your big day. Additionally, not only that suppliers have more availability in their winter schedule, but so do your guests. Another great thing is that you'll have vendors and guests who are fresh and happy to attend your wedding, instead of being already worn out from "wedding season".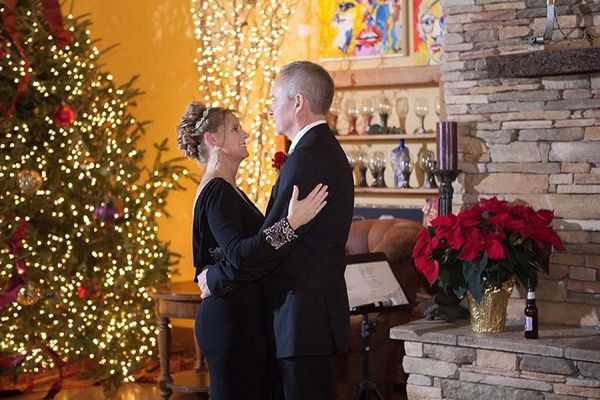 Wedding at Banner Elk Winery & Villa
Greater chances that it won't rain
In many locations you're less likely to experience rain in winter than you are in summer. One of the greatest fears many of brides face is bad weather, rain - so in case you want to get married in a place where rain is uncharacteristic in winter you'll be avoiding a considerable stress factor.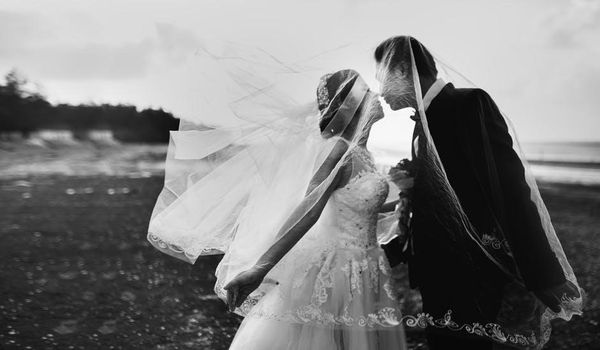 The lighting will impressive
Anyone who has ever photographed or filmed winter wedding will agree that winter provides much better lighting conditions. There's less likely to be any stark contrasts and squinted eyes, so you're likely to get some truly wonderful shots and footage. After all, winter photos are magical.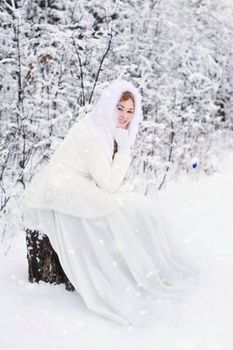 It's something different
A winter wedding opens up many new options and opportunities that simply aren't available in the warmer months. You can create a specific, gorgeous winter wedding while using one of the many winter holidays for inspiration, giving your wedding a twist that others simply can't have. Think of winter decorations, Christmas lights, candles, lanterns and snow – an absolutely enchanted and unique setting.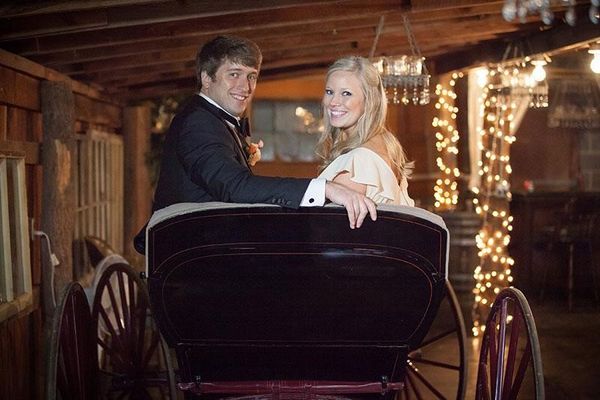 Wedding at Banner Elk Winery & Villa
You'll have a romantic setting
One of the greatest benefits of a winter wedding is that it provides an incredibly romantic setting: getting married in a sparkling winter wonderland. And, if you choose the right place for it and you're very lucky, it might even snow on your wedding day, giving your already special day a clean and pure white backdrop.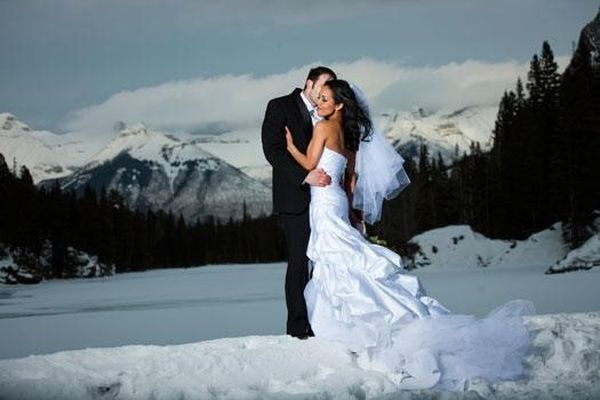 Wedding at Banner Elk Winery & Villa
You can have wine by the fireplace
When you're looking for venues, check out Banner Elk Winery & Villa. As your guests arrive at the reception, they can serve delicious, award winning wines in the warm. Our venue has also a Christmas tree and Christmas decorations (during the Holiday season) which makes the entire venue magical and unique.
A wedding at Banner Elk Winery & Villa is the event of a lifetime. You are offered stunning views, elegant settings and award winning wines. It is the perfect venue for weddings and receptions of all sizes and styles, from the small and intimate to the large and opulent. A traditional three-day wedding celebration starts with a chef-prepared rehearsal dinner, a beautiful ceremony, a magnificent reception and a farewell Sunday brunch, each utilizing a different setting on our property.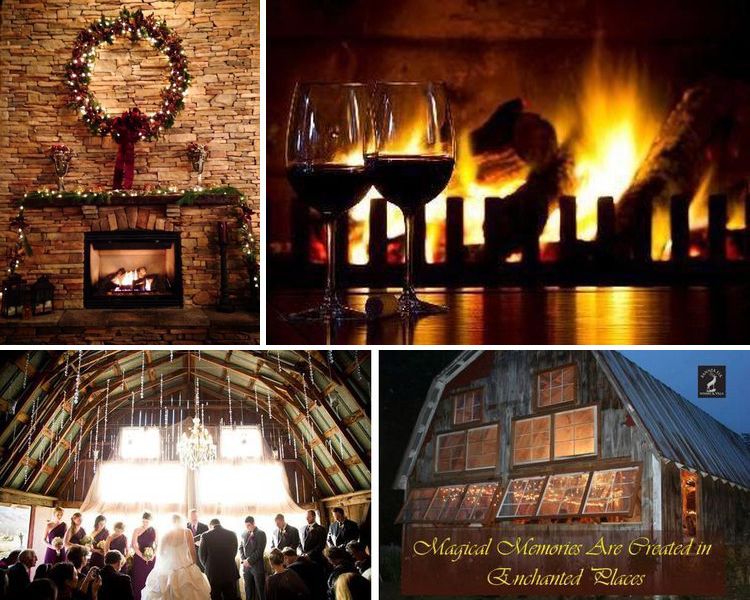 Wedding at Banner Elk Winery & Villa
To find out more about our wedding packages, and elopement packages please visit our website, here.