Do you want to create memorable moments to enjoy a lifetime? Want to start your new chapter in a natural sanctuary & haven of peaceful calm? Banner Elk Winery & Villa has the experience and the expertise to host the wedding of your dreams.
Click on the following links to see testimonials and reviews of weddings, elopements, and lodging at Banner Elk Winery & Villa.
"We just booked Banner Elk Winery & Villa for our wedding. After driving all the way from MA to tour the facilities, we were greeted with open arms, wonderful southern hospitality and a glass of wine. Lisa and Terri stayed with us through the entire day and completely exceeded our expectations. As a former guest relations employee for a Forbes Five Star hotel in Boston, I can absolutely spot a hidden gem and priceless customer service from 1000 miles away! Needless to say, Banner Elk Winery, Carolina Cabin Rentals (for the Villa) and our photographer (Jean Moree) have absolutely provided peace of mind during our planning process. I have no doubt our October wedding will go smoothly and be full of fun! Thank you Banner Elk Winery for a fabulous site tour and visit!"
"My now-husband and I first visited the Winery and Villa in 2013 for my birthday and immediately knew, we wanted to get married there (we weren't even engaged at the time). Fast forward almost two years to April 2015, and we were getting married there."
"After a few initial hiccups in the beginning of the planning stages, which we started in January 2014, everything went smoothly. Terri really made sure everything we needed was taken care of. As we live in Florida, planning an out of state wedding isn't easy. Terri made sure to provide recommendations for vendors, who all turned out to be great. I know this isn't a wedding review site, so I will try to stay on topic of the property."
"The house on site could not be more perfect. It fits the winery theme so well and it's beautiful. Each room has it's own bathroom and all are a great size. We stayed in the Seyval Blanc suite for my birthday and of course had to stay there on our wedding night, because I'm sentimental."
"The winery staff, mainly Zander and another lady whose name I hate that I can't remember because she was such a blast, made sure everyone at my reception was having a good time, and really helped clean up the night of and after. The wine is great, the staff is great, the views are amazing. There's not much about this place that you can't love." Ashley R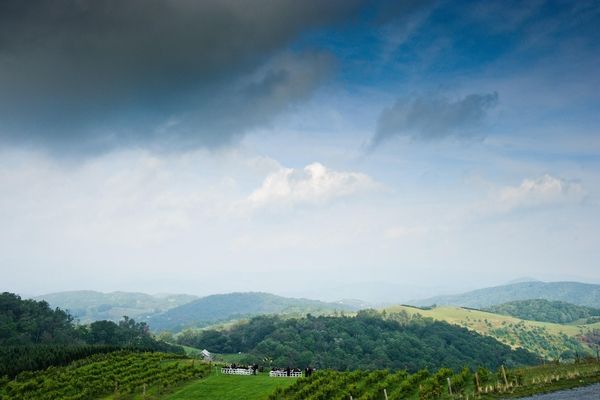 Wedding at Banner Elk Winery & Villa
"We stayed at the Villa the last few days of our honeymoon on our way back to Chicago and enjoyed ourselves so much we stayed one more night to enjoy a festival that was happening at the winery. First of all the customer service is top notch. By the end of our first day we felt like we were friends with the entire staff. They were knowledgeable and so fun!"
"We stayed in the Alicante Barrel Suite and it was beautiful & spacious. We had a fireplace and private patio with a gorgeous view which we utilized the most. Breakfast served each morning was delicious! We were unsure how we felt about a "B & B" but it was anything but typical. We had as much privacy as we wanted. It was so laid back and exactly what we wanted on our honeymoon!"
"Zander gave us a great tour of the winery and how it all came about. Dylan played music all 3 days we were there and very much enjoyed listening to him. Made drinking wine even better. Terri, Cindy, Taylor, Emily, Zander, Dylan and Rachel were just awesome. Truly made the our stay more enjoyable. We will be back again, sooner than later!" Amy S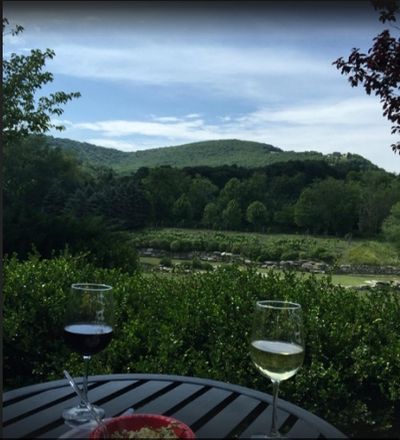 TripAdvisor testimonial photo of Banner Elk Winery & Villa
"From our family and friends' rave reviews of the Villa and our dream wedding, to our first-hand experience... Banner Elk Winery & Villa will forever be near and dear to our hearts. We want to say thank you to all the staff for their expertise and help; we truly felt they shared our joy on our special day. Words cannot express our gratitude to Terri, the entire staff, and owners for a truly blessed and amazing weekend. We will be back and will highly recommend to anyone who asks!" Marisa C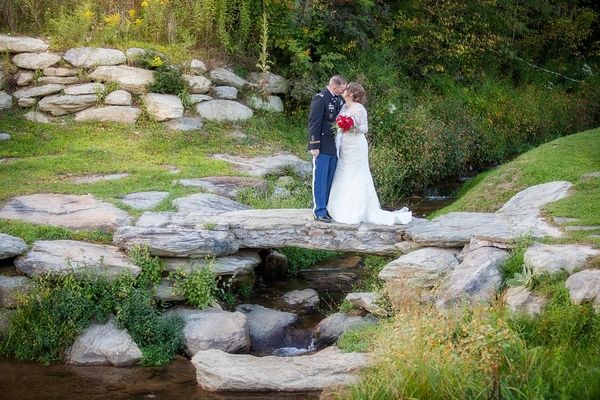 Wedding at Banner Elk Winery & Villa
"To the amazing staff and the owners of the Winery and Villa... Bravo! We just got married on Nov. 12, and it was everything and more than we could of expected and asked for. The property and Villa were beautiful. Terri and Ashley were both sweethearts whom we truly enjoyed sharing conversation with about everything Banner Elk and more! Professionals that know what they are doing. We stayed in the Allicante Suite on lower level, and it was gorgeous! The entire Villa was cozy and decorated very nice. Breakfast was excellent. The Winery was also a great cozy setting to just relax by the fire after a wine tasting. We only have great things to say! We will be back without a doubt and Banner Elk Winery and Villa has cemented a place in our lives. This was also our first Bed & Breakfast experience and the bar has been set!
THANKS FOR EVERYTHING! KEVIN & MANDY "BARDEN"
"Absolutely beautiful place with lots of great memories for us from our wedding weekend with you all! Can't believe it's been almost 3 years! We need to return for an anniversary weekend." Kimberly Hollifield Smith
And if you still need some arguments to choose Banner Elk Winery & Villa as your wedding venue read 7 REASONS TO MARRY IN THE MOUNTAINS. To find out more info about weddings at Banner Elk Winery and Villa please read here.
Do you want your wedding day to be memorable, and so does Banner Elk Winery & Villa. Beautiful, lush scenery greets you and your guests as you embark on your wedding day. You'll be enchanted from the moment you enter the grounds well until you'll remember your wedding day!