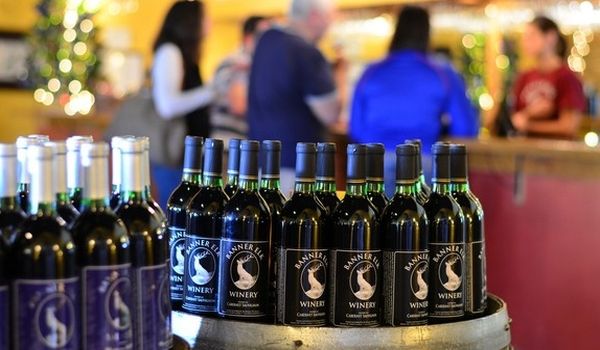 Recently, blueberries, the royal blue fruits, have been nominated among the "superfoods" of the United States. Did you know that July is the National Blueberry Month? So, let's celebrate not just the tasty, but the very healthy choice!
Blueberries have been an important food source for hundreds of years. Research supports that in addition to great taste, blueberries pack potent health benefits.
One cup of blueberries has only 84 calories! There is no fat, and of the 21 grams of carbohydrates, 15 grams are sugar and 4 grams are dietary fiber. That one cup of blueberries provides 24% of your daily recommended serving of vitamin C and 36% of vitamin K.
Scientific evidence suggests that along with powerful antioxidants that enhance immune defenses, blueberries are beneficial to the nervous system. Other studies show that blueberries help maintain cognitive function. In other words, eating blueberries may slow down your brains aging!
According to North Carolina Blueberry Council: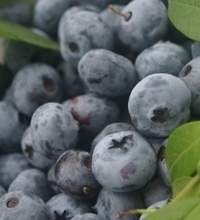 "Blueberries maintain trend in US Households. As in 2012, 2013 saw blueberries purchased by 48% of American households! Currently blueberries rank as the #8 among the top twenty fruits. Blueberry consumption per capita is stronger in the northeast. Price seems to be a limiting factor, but there is a secret you know if you read this site and that is don't overlook frozen blueberries. Not only are frozen blueberries a great value, but they maintain their healthy qualities. Even better, frozen berries are incredibly convenient. According to UC Davis, in 2013 berries as a group, accounted for 18.9% of total fruit sales. Apples came in second at 14.2%!"
Blueberries are used in juices, pies, jams and jellies, cakes, muffins, salads, or can be eaten alone. Blueberries are a delicious and healthy snack for both children and adults.
Come and pick your own superfood and enjoy it to the maximum in an unforgettable ambiance! At Banner Elk Winery & Villa we believe that great things come from great soil. We work with nature - the microbes in the soils, the native flowers, the bees, the butterflies and birds - to create a patch of world we think in which we should all live. We hope when you come you will linger and explore the grounds.
Wander through the vineyards and the blueberry fields. Discover the specialty gardens we've tucked away in little micro-niches here and there.
Escape to Banner Elk, North Carolina, where you will discover The Villa at Banner Elk Winery, the jewel of the High Country. Nestled amongst the rolling hills, vineyards, and a blueberry orchard our luxury bed and breakfast, The Villa, offers an idyllic setting, luxurious accommodations, and unrivaled service for discerning travelers.
Our award winning Banner Elk Blueberry and Ice Wines continue to be popular. Visit us and find out why we are the most acclaimed commercial winery in North Carolina's High Country.
For more details please visit Banner Elk Winery & Villa and step into our magical world.