In the High Country you can find a large assortment of attractions to please the whole family. If you are not into hiking, white water rafting, caving or any other extreme sport, it doesn't mean you cannot enjoy the beautiful scenery around you while in Banner Elk Winery, Villa and Blueberry Farm.
Here are some other attractions that you might find interesting and worth exploring. Take a look and pick your favorite ones and start planning your stay in Banner Elk.
Banner Elk Riding Stables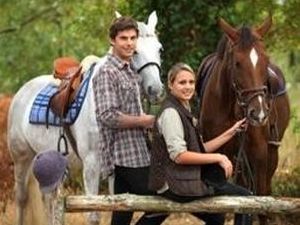 Horseback riding for the entire family, open year round at Banner Elk Riding Stables. Come take a memorable high mountain trail ride in the heart of the Blue Ridge Mountains on the flanks of scenic Beech Mountain. Enjoy Nature's Beauty and catch a glimpse of the wildlife that inhabit the mountains while on horseback. It's a beautiful ride anytime of the year. We are sure to have just the right horse for your riding ability, even if you have never been riding before.
To find out more visit: Banner Elk Riding Stables.
Linville Ridge Country Club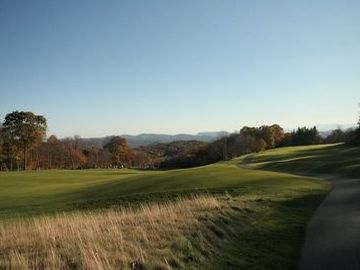 Linville Ridge is an established mountaintop golf and country club community located off the Blue Ridge Parkway. This gated residential development combines an award-winning golf course; deluxe recreational amenities including tennis, croquet and bocce among others; five on-site dining facilities; full service hair salon and day spa; and a variety homes and homesites for sale or lease through their on-site brokerage, Linville Ridge Sotheby's International Realty.
To find out more visit: Linville Ridge Country Club.
Apple Hill Farm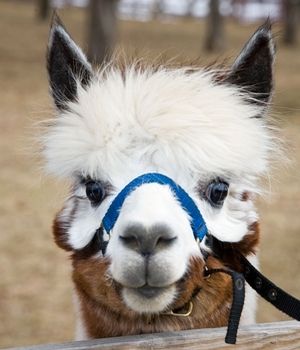 Apple Hill Farm is a real working farm that is home to alpacas, angora goats, donkeys, and much more. Guided walking tours of the farm are offered year round. On these tours, guests get up close and personal with the animals that work and play at Apple Hill Farm. Every animal has a specific job, and many have a story as well! From mid-October to mid-May, tours are offered at 2pm on Wednesdays and Saturdays. From mid-May to mid-October, tours are offered DAILY at 2pm! In addition to farm animals, Apple Hill Farm is also home to the largest selection of alpaca products in the High Country of North Carolina. They have over 20 varieties of alpaca yarn as well as gloves, scarves, socks, sweaters, vests, jackets, hats, stuffed animals and more - all created from luxurious alpaca fiber!
To find out more visit: Apple Hill Farm.
Doc's Rocks Gem Mine & Appalachian Fossil Museum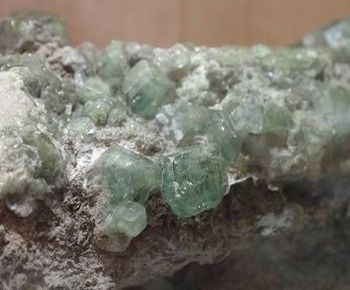 Doc's Rocks Gem Mine is an Appalachian Mountain based gemstone mining operation. We purchase mine ore by the ton from local gemstone mines located in North Carolina, Georgia, Virginia and Tennessee. We then randomly shovel the ore into buckets and resell it to the general public. Since we don't intentionally put stones into your buckets for you to find, we can't guarantee what you'll find in the ore. However, if you don't find anything of value, we'll provide an equal amount of the ore you purchased for free so you'll have another chance to find something good.
To find out more visit: Doc's Rocks Gem Mine & Appalachian Fossil Museum.
Mystery Hill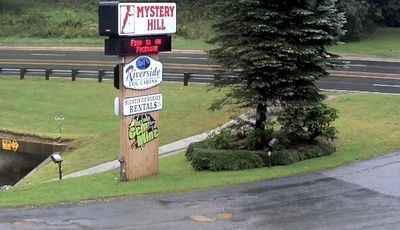 Mystery Hill has been amazing visitors since 1948 with a fun and educational tour that explores the natural gravitational anomaly where objects held in midair take more force to move in one direction than they do the other along with an amazing collection of optical illusions that make you question the phrase "Seeing is Believing"! Entertaining for all ages.
To find out more visit: Mystery Hill.
My Best Friend's Barkery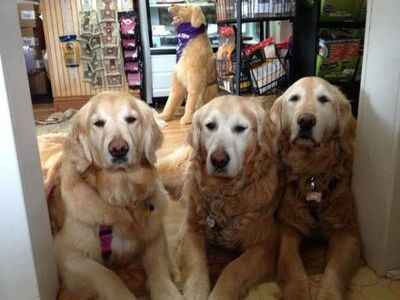 My Best Friend's Barkery is a family-owned business where our commitment to the health and well being of our canine companions is top priority. The foods and treats we carry come from companies that have the same commitment, to provide our canine and feline friends with the best human grade ingredients to enhance their health and live a long life. Along with the high quality foods and treats that we carry you and your best friend will get a wonderful aroma from the many treats we bake when you walk through our door.
To find out more visit: My Best Friend's Barkery.
Experience this glorious mountain region immersing yourself in your favorite outdoor activities. And don't forget to bring your camera! The pictures you will capture here will enrich your life forever.
Resources