Over the years we, at Banner Elk Winery & Villa have learned that there's a lot more to planning an event than meets the eye. It all comes down to carefully managing many
D E T A I L S so that they all come together at the same time. The process can be rewarding but not without its challenges. To achieve event-planning success you have to learn how to: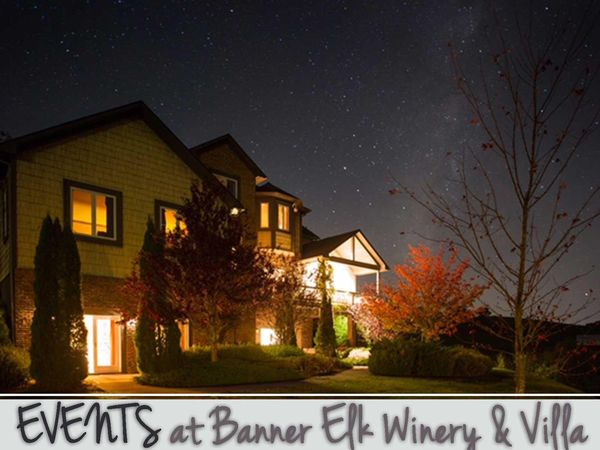 Events at Banner Elk Winery & Villa
1. Choose the right time and place
The time and location has to fit the subject of the event and also has to be easy to attend by all the participants. The cost of the venue is not less important, as long as you want a budget-friendly meeting packages including audiovisual (AV) equipment, Wi-Fi and food and beverage deals. Check out the reviews of the location prior to get to see if for yourself. Travel review sites like tripadvisor.com are helpful, allowing you to sort reviews to look at those submitted by business travelers. This can help you avoid a mistake in choosing a venue sight unseen.
2. Take time to communicate thoroughly
Handling details can make or break an event. And since we look to be in a rush and never have enough time, many details risk to be left to chance. This implies to know the event very well and think of it from all angles possible, from audience, place, time and schedule, to keep the discussions going.
3. Aim for perfection but be ready to settle with less
Make a clear idea about what concessions are important to you and highlight them as "keys to success". The most challenging part is anticipating every possible need and scenario for the evening to make sure it runs smoothly and that everyone has a great time. But when perfections is not possible, having the peace of mind to let it go is very important in order to avoid ruining the entire event.
4. Bring in something different
When you plan your next event, consider bringing in a few experts completely outside of your industry for a fresh take, cause sometimes a new perspective, outside view and vastly different marketing approach will bring inspired new ideas that will make your event unique.
5. Enjoy the event yourself
Whenever the event planner will be an active part of the event and enjoy the work of his well spent hours the event will be more successful and rewarding. This is our approach: enjoy the events held by our winery like they are our own celebrations. We like to have fun during the events with complete confidence that our work was well done before the starting hours. Being part of an event allows you to see all the details that are not running as scheduled and offers you the possibility to intervene until is not too late.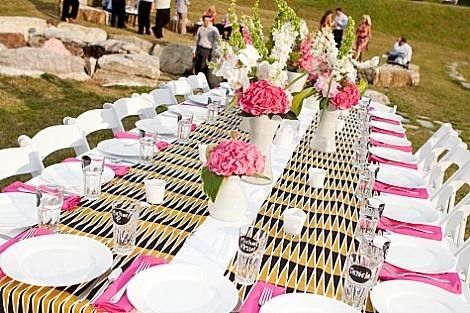 Wedding at Banner Elk Winery & Villa
Here is how we handled the last event organized in our winery. It was the special event of the High South Event Professionals. The High South Event Professionals or HSEP is a collection of handcrafted, hand picked wedding vendors in the Blue Ridge Mountains - brought together by their passion for giving every client an extraordinary wedding experience. They considered the event was:
"this A-list event, hosted by Banner Elk Winery, was a night of fun, frivolity, and fantastic company all around.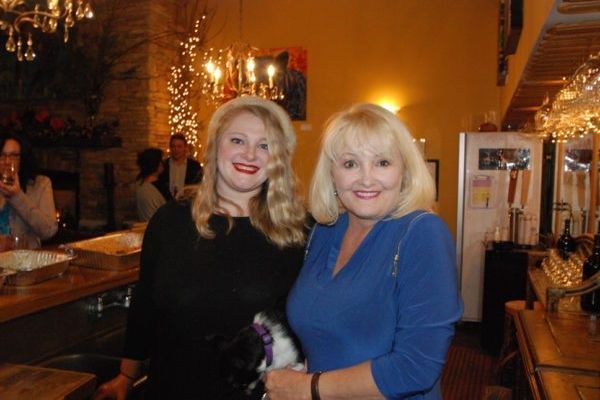 Lisa Koch and Terri McNay of Banner Elk Winery
The night began with a quick introduction and thank you to the committee that comes together to make sure that the High Country is the place to be for all special events. The Winery itself is set in the idyllic Blue Ridge Mountains, showcasing some of the most beautiful views of the High Country, and serves as the perfect backdrop for many couples' dream ceremonies. The winery itself features sixteen different wines and sangrias throughout the year. The brides can request that something special is brought in, but in-house they make light whites to full reds, rosés, and their signature blueberry wine. Lisa, from Banner Elk Winery, stated: "The weddings become family, we know them by name, we know extended family, and they come back and back again."
Read more about the event here Recap of the High South Event Professionals Members Meeting at Banner Elk Winery.
When it comes to creating experiences that engage and excite, our winery stands out as the premiere location in Banner Elk, North Carolina. From big ideas to small details, Banner Elk Winery can help you deliver an inspiring and productive program that generates results for years to come. We have talented and dedicated staff leading our events to ensure that our customers will come back year after year.
With our award-winning wines, unparalleled views, and specialized staff, Banner Elk Winery is a must see for your next event! We invite you to join us throughout the year for an event lineup that is certain to delight and engage.
For more information, please call or email:
Terri Johnson, Event Specialist
(828) 260-1790
info@bannerelkwinery.com
Check back often, as we are constantly creating new unforgettable experiences for our guests.