You are finally there, the proposal has been made, and you are happy to announce that you are soon to be married. There's obviously a lot of things to be taken care of, and lots of organizational decisions need to be made. But, even though all details of the wedding and wedding day are very important, there's one you need to pay special attention to: the location of your wedding.
The wedding location is at the center of it all and it plays an essential role of keeping guests happy. In fact, everything about the wedding, including the look, feel and tone depends on the location.

Banner Elk Winery & Villa Wedding
Venue selection is an extremely important part of planning a wedding because the wedding location makes all the difference. This is also because once the couple has settled on a wedding venue every other detail should fall in place, such as decor and color.
The location of your wedding should have the right atmosphere and contribute to making the day as fascinating and unique as the couple has always dreamt of. The location's amenities should have a contribution to the joy and delight of everyone present at the wedding.

Banner Elk Winery & Villa Wedding
Also, when it comes to wedding planning there's a detail that is quite often overlooked and that's the attitude of the wedding venue staff. This detail is extremely important because it can simply make or break your special event. So, look for wedding staff that are well trained, because they will provide great services and equally excellent hospitality - therefore making guests feel comfortable and have a memorable time at the wedding.
Now, if what you are looking for is a truly unforgettable wedding, then Banner Elk Winery & Villa should be your definite choice. Here's why: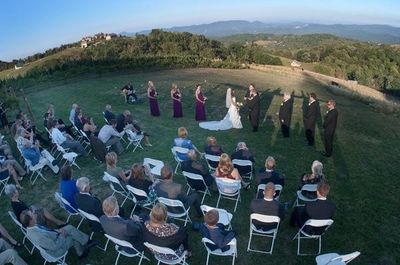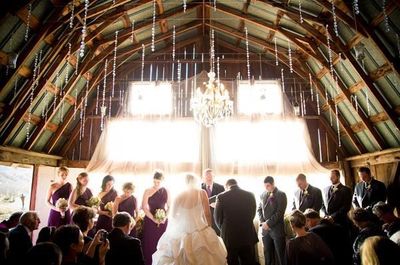 Banner Elk Winery & Villa Wedding
A wedding at Banner Elk Winery & Villa is the event of a lifetime
Imagine family and friends surrounded by the majestic High Country Mountains in celebration of one of life's most special occasions. Unforgettable three day wedding events to intimate elopements, Banner Elk Winery & Villa is a truly unique setting for any size celebration.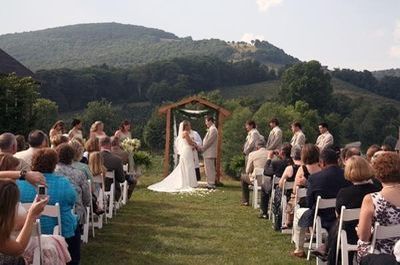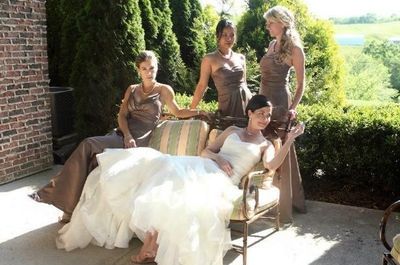 Banner Elk Winery & Villa Wedding
Banner Elk Winery & Villa offers stunning views, elegant settings and award winning wines
It is the perfect venue for weddings and receptions of all sizes and styles, from the small and intimate to the large and opulent. A traditional three-day wedding celebration starts with a chef-prepared rehearsal dinner, a beautiful outdoor ceremony, a magnificent reception and a farewell Sunday brunch, each utilizing a different setting on their property. A small intimate gathering is offered the same venue options with the same excellent attention to detail as a larger gathering is given.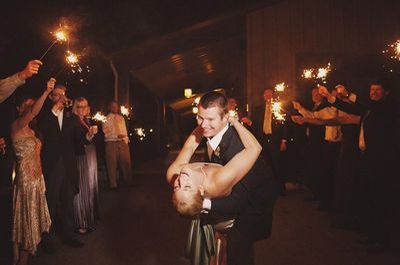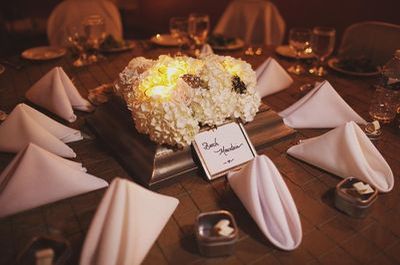 Banner Elk Winery & Villa Wedding
The Banner Elk Winery & Villa has the experience and the expertise to host the wedding of your dreams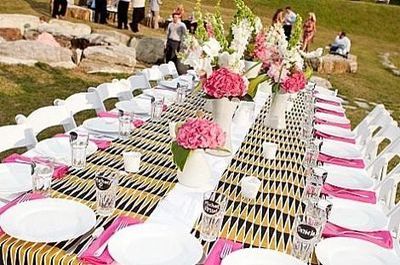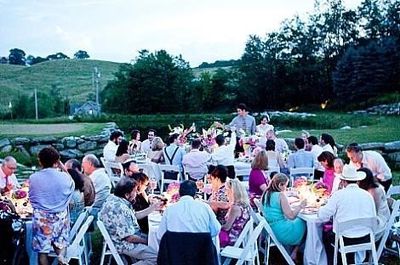 Banner Elk Winery & Villa Wedding
Banner Elk Winery & Villa also offers elopement packages
The "Just the Two of Us" package at Banner Elk Winery & Villa creates an intimate celebration of your love and can be customized to reflect the Bride's and Groom's personalities.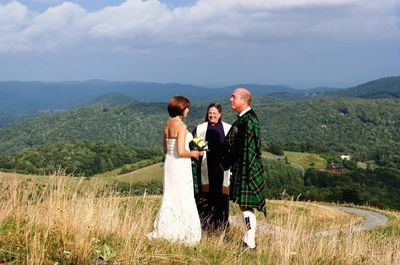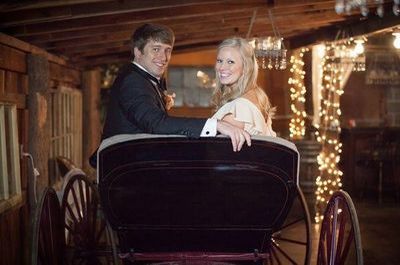 Banner Elk Winery & Villa Wedding - Elopements
So, remember the importance of choosing the right location for your wedding when looking for that perfect wedding venue as it makes a huge contribution to a good wedding ceremony. It also provides lasting memories for the bride and groom which again highlights the importance of selecting your dream location with care.
If you want to get a closer look and find out more about a dream wedding at Banner Elk Winery & Villa, please click, here.
To see what others have to say about Banner Elk Winery & Villa, please visit our Testimonials page, here.
To get your source of inspiration for your own wedding, please visit the Banner Elk Winery & Villa – Wedding Gallery, here.