MAMA LAURA'S CHOCOLATES
Mama Laura's Chocolates delivers homemade and hand dipped treats, just like Grandma would make for different events, weddings and small gatherings.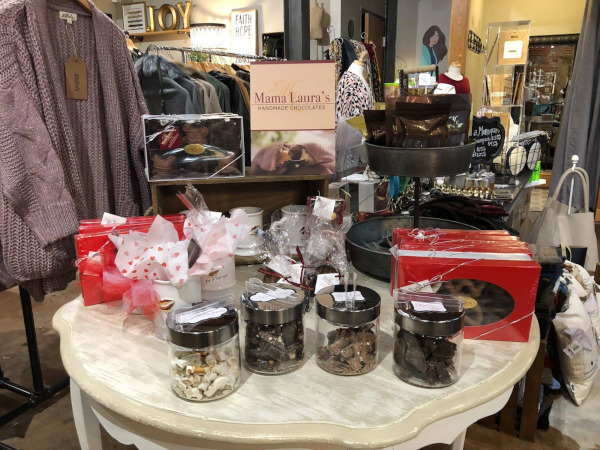 Although officially established in 2007, Mama Laura's Chocolates was born years prior in the kitchen of Laura Godwin. Heavily influenced by her great grandmother, also her namesake, Laura has spent most of her life recreating the classic, timeless recipes of her great grandmother.
What originally began as one order for toffee quickly grew and has continued to blossom in the years since. Although it began as a hobby, Mama Laura's Chocolates has since developed into a recognizable name and trusted supplier of gourmet chocolates with the classic flavors you'd expect from your grandmother.
Mama Laura is our trusted local partner who can deliver assorted gourmet sweets with the classic flavors for big party or small gatherings. Visit her place to taste the goodies and to order them for your next events!