The Banner Elk Spa Treatment
The Banner Elk Spa Treatment is a revolutionary approach to Health & Fitness. The "BEST" program incorporates a series of Cardio, Circuit Training and Core segments with a nutritional plan that boosts your metabolism, transforms your skin and tones your physique. The dynamic programs are geared to pump up your energy and metabolism and revolutionize your body so that you are living your best everyday.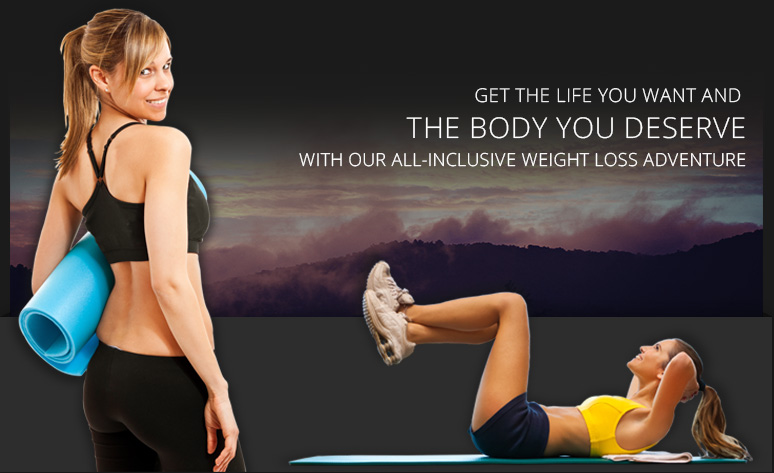 As a client of The Banner Elk Spa Treatment center you'll enjoy an all inclusive customized approach to fitness. We researched weight loss boot camps across the world and consulted with leading experts to create our own, unique 5-star weight loss retreat that is truly unmatched.
The "BEST" All Inclusive Program Includes:
Luxury Accommodations during scheduled treatment plans
A Personalized Weight Loss plan and Cleansing System to help you cleanse while infusing your body with premium nutrients for optimum health and safe weight loss.
Customized nutrition plan for each client's metabolism which includes weekly menu's and a shopping guide
Metabolism boosting recipes for each client's body type
Personalized Training and Body Revolution Program designed to transform your body with customized training for your body to enhance serious weight loss and tone your body
Organic Cooking Classes
A Customized Skin Care treatment for Fresh and Flawless Skin that enhances the radiance, contours and clarity of your skin so natural beauty shines through
Medical and therapeutic classes are customized for each client and will require an additional fee
The Banner Elk Spa Treatment (BEST) Team
We have taken extra care in selecting a team that is second to none. It takes more than just education and knowledge. There needs to be a passion for what you do and the ability to transfer that knowledge and passion to you. Each member of our team from fitness to clinical to beauty is an expert in their industry. From the moment you sign up to the moment you begin your transition home we will be there every step of the way.
Your Clinical Team
At The Banner Elk Spa Treatment Center we understand the many issues surrounding unhealthy lifestyle patterns. You are joining the "BEST" team not only to get in shape but for permanent weight loss. Your clinical Team of medical doctors and therapists will help you on your journey to Living Your "BEST" Life!
Your Fitness Team
Any trainer can tell you to perform so many reps or to not quit but what separates them is what happens before, between and after. We want you to understand why you are performing what exercises and when to make sure you are doing so correctly so you can take this understanding home with you. Our primary goal is to make sure you go home feeling your experience here was life changing. Each member of our fitness team brings to the table specialties and strengths when combined allow us to rise above any other weight loss program on the market.
Getting fit has never been easier with online fitness and weight loss program
Join MyBest and receive your own online personal trainer (certified) and a proven nutrition and fitness system for reaching your goals.
Your very own personal trainer will answer your emails and help you set goals and provide you with weekly assignments.
size does not fit all. As a member, you will receive personalized support, tools and programs to ensure the achievement of your health and fitness goals.
What you Receive
Customized workout routines built around your schedule
Healthy nutrition plans designed to meet your dietary needs, fitness goals and preferences
A Personal Trainer assigned to be your very own online coach
Guidance and continued support
Discounts to Fitness Retreats at Banner Elk Winery & Villa