Memorial Weekend is a special celebration time for our nation and therefore, we encourage all to spend quality time with family and friends in remembrance of the heroes that died while serving in the country's armed forces.
Memorial Day Background
As you all know, Memorial Day started as an event to honor Union soldiers who had died during the American Civil War. It was inspired by the way people in the Southern states honored their dead. After World War I, it was extended to include all men and women who died in any war or military action.
Memorial Day was originally known as Decoration Day. The current name for this day did not come into use until after World War II. Decoration Day and then Memorial Day used to be held on May 30, regardless of the day of the week, on which it fell. In 1968, the Uniform Holidays Bill was passed as part of a move to use federal holidays to create three-day weekends. This meant that that, from 1971, Memorial Day holiday has been officially observed on the last Monday in May. However, it took a longer period for all American states to recognize the new date.
Memorial Weekend at Banner Elk Winery & Villa
We love to celebrate Memorial Weekend with our beloved customers, therefore, we had prepared a special schedule for those of you that want to visit us for a wine tasting.

May 25: The winery will close at 4:30pm for a special event. The Wine Tastings will be held in the Enchanted Barn up to 9pm (The barn on the property behind the tasting room)
May 26: The winery will close at 5pm for a special event. The Wine Tastings will be held in the Enchanted Barn 4-9pm.
We will use this special occasion to release our brand new Hard Apple Cider. Come out and try a glass!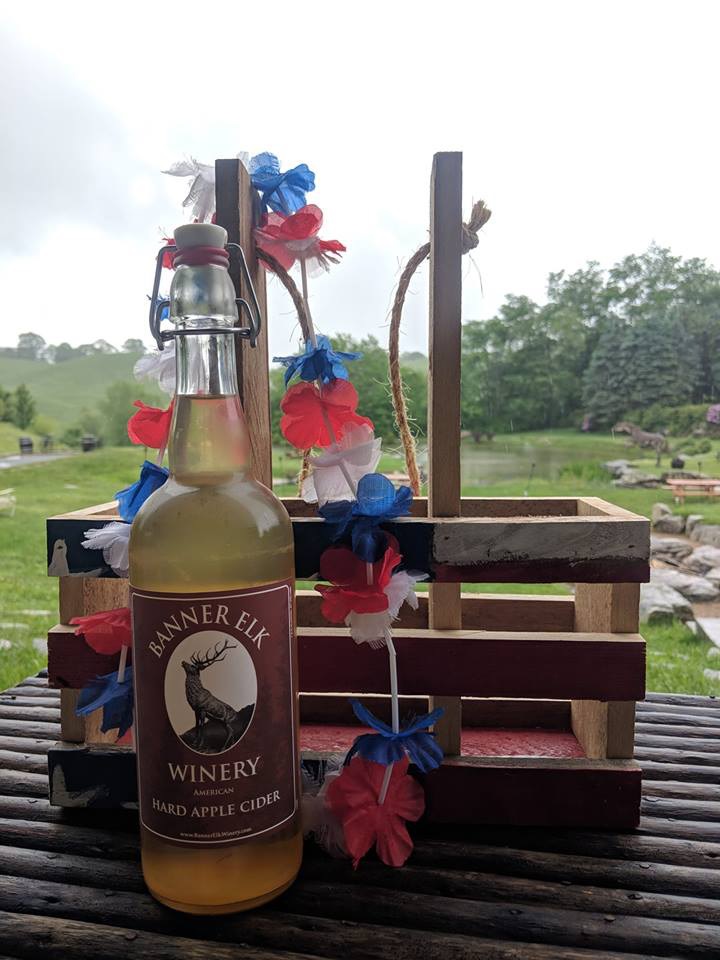 Come celebrate Memorial Day at the Banner Elk Winery and enjoy live music with John Merritt and Dillon Cable until 9pm. We are looking forward to have you all here!